About Us


In 1895 James Jensen moved to Boulder, Wyoming, from Denmark. The winter of 1896, he lived in a dugout and shoveled snow off the grass to keep his 7 cows and 3 horses alive. A daunting task in mountain country that has often been called "the nation's icebox".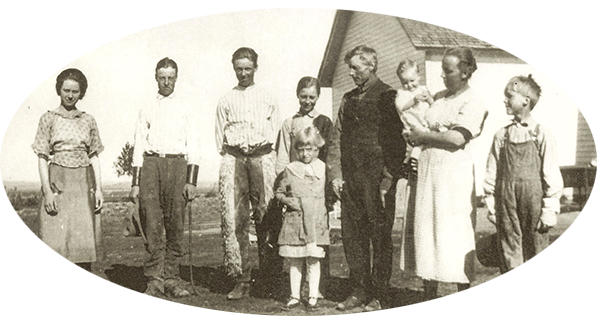 Grant Grandpa James Jensen and Family
in Boulder, Wyoming, circa 1922.
As it became impossible to purchase bulls from real cattlemen, bulls capable of holding up in tough range land conditions, it became necessary for our family to begin raising them ourselves and started Lucky 7 Angus. A program where cattle are not overfed, not pampered, and developed in conditions as harsh as commercial cattlemen's.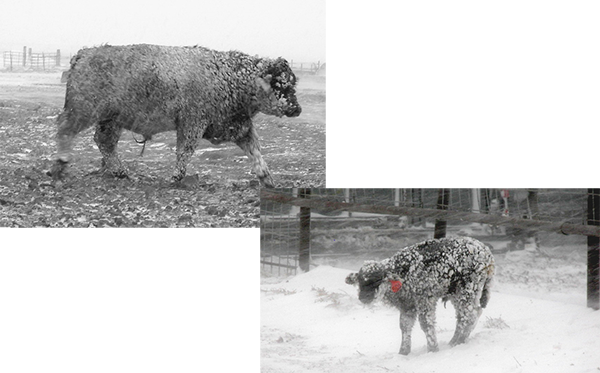 Lucky 7 registered stock forced to weather a severe blizzard. Notice, there is no protection for cattle on this place.



Cows and bulls are raised on large short grass pastures, up to 38,000 acres and 10,000 feet in elevation. Emphasis is placed on structurally sound cattle with good feet and legs in order to travel and graze many miles.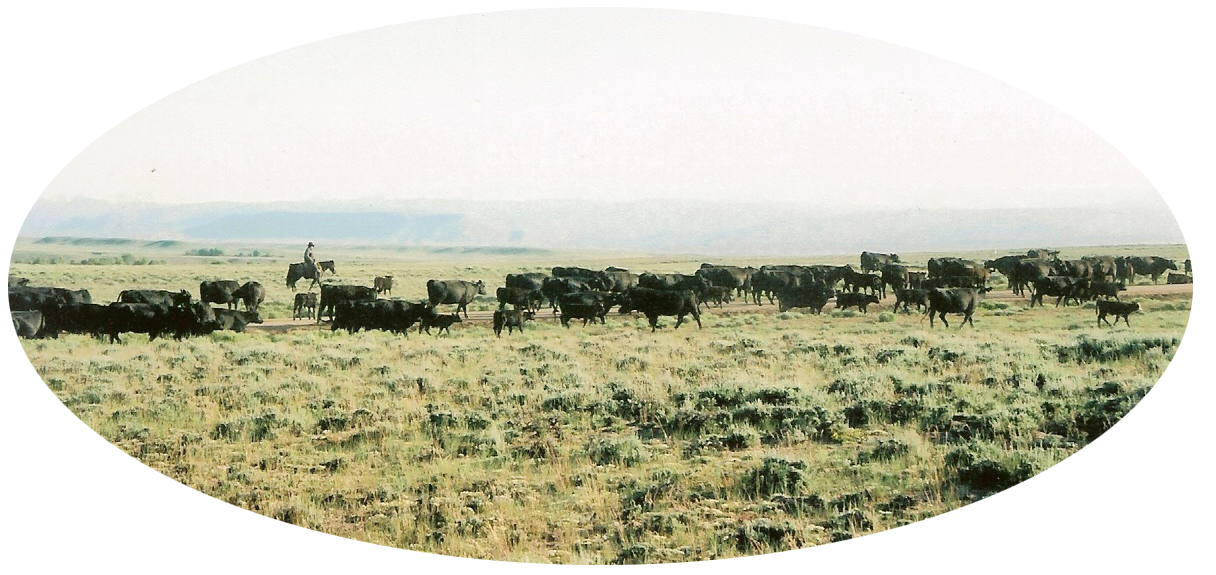 Lucky 7 Angus pairs being trailed off of a 38,000-acre BLM pasture.
Deep broody cows that raise big calves and breed back.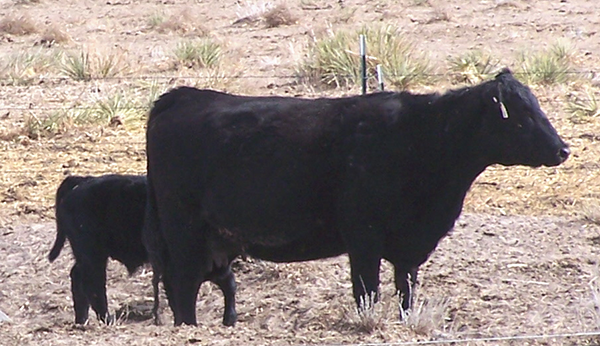 Typical Lucky 7 Angus cow.
Sale bulls are summered on large acre gravelly short grass pastures in Daniel, Wyoming, where they will be PAP tested at 7,580' elevation after 4 months there.
For high elevation breeders all bulls will be PAP tested with the highest standards in the industry. Our minimum standards are: 7000' elevation, at least 90 days at elevation, and by the best possible technician.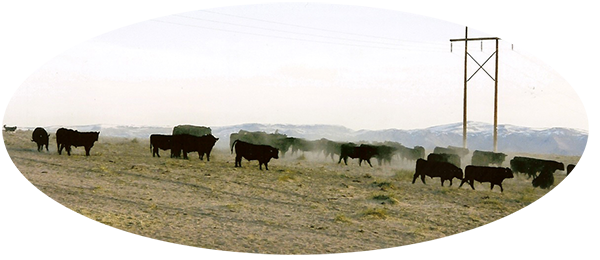 Bulls coming off a gravelly 75-acre pasture and heading to our March sale.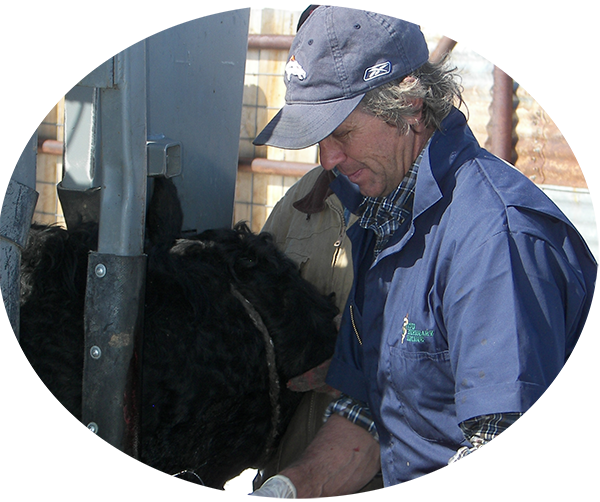 Dr. Tim Holt, DVM PAP testing a bull at 7'580 feet.
Bulls sell in their working clothes. They will not be clipped, nor will they ever have a hoof trimmed.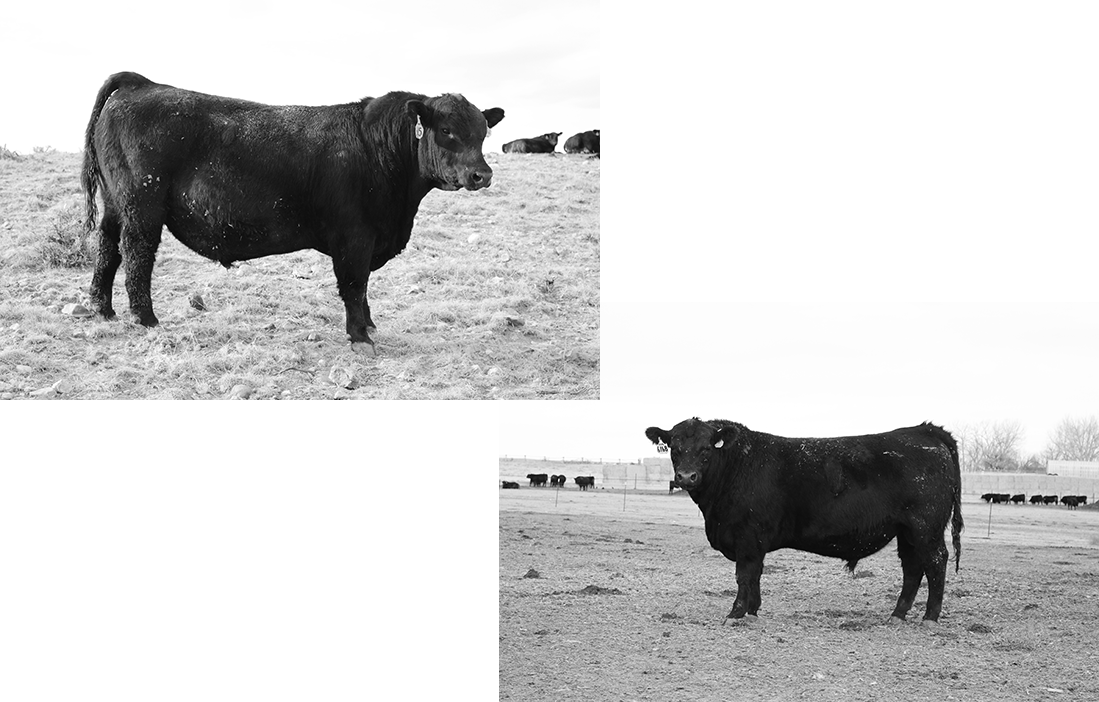 Lot 144 and Lot 109 just days before the Annual Lucky 7 Sale
If your bulls don't hold up in your conditions...If your bulls don't last 4 years as they should...try Lucky 7 Angus...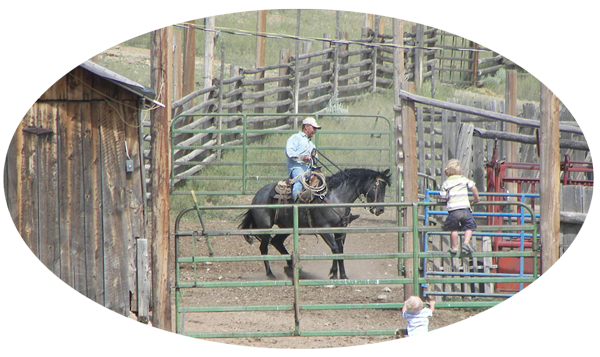 Ride 'em dad.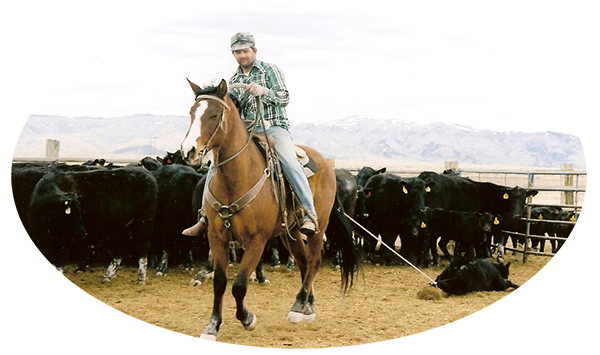 Dragging in one more of the 1,000+ calves branded annually.
Lucky 7 Angus, a place where serious ranchers can purchase range-ready bulls from real cattlemen.
Quick Links
Sale First Saturday in March!
Sale Date
March 5, 2022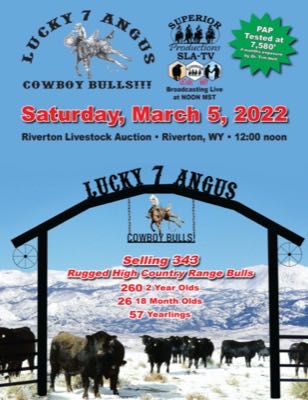 View Sale Catalog
View Sale Supplement
---
---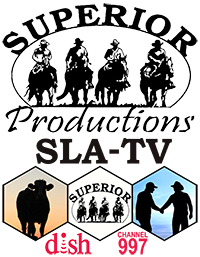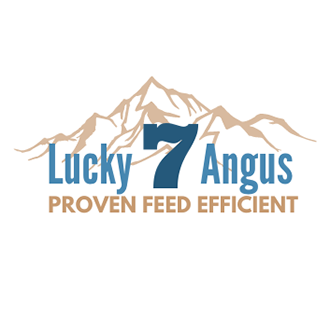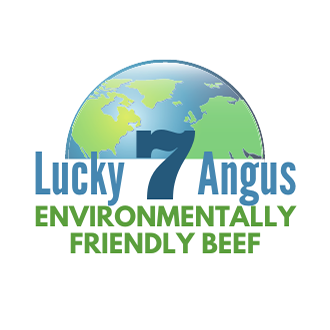 ---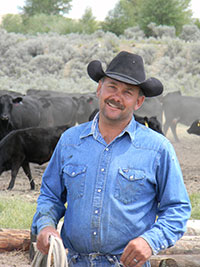 "Even though we are a five generation family ranch, we understand that to stay in business we have to become better businessmen. Live cattle futures and corn futures will control how much your calves are worth, and you need to understand their importance."