Welcome to Lucky 7 Angus
In 1895 James Jensen started a five-generation ranch, from this came Lucky 7 Angus. That first winter he lived in a dug out on the side of a hill and shoveled snow off the grass to feed his 3 horses and 7 cows in what is called the Nation's Icebox, Boulder, Wyoming. We know very well the blood, sweat and tears it takes to keep the family ranch afloat. And that is why we take it very seriously that our customers are the most profitable in the livestock industry.
Lucky 7 Angus was started in order to raise bulls that could hold up better for commercial cattlemen, such as ourselves. We have accomplished the goal... For the past 30 years we have been unmatched in raising cows and bulls in tougher conditions than the rest of the industry, which has made the most durable bulls for our customers. We were the first seedstock operation to set minimum standards for PAP testing. The number of animals tested with these standards, are unmatched in the industry, which helps our customers with less sickness and death loss. We were the first seedstock operation to test for feed efficiency in real world conditions. Then in 2002 we started feed efficiency testing by purchasing large vertical mixers in order to know how much every cow, calf and bull on the place ate. In 2009 we were the first Angus only seedstock producer in the U.S. to purchase a GrowSafe feed intake monitoring system. Lucky 7 Angus is unmatched in the industry by having both real world and scientific feed efficiency testing data, which allows our customers to make more pounds of beef per acre. The measures we have taken in producing our genetics gave us enough confidence in our bulls to offer the nation's first 4 year guarantee. This guarantee is unmatched in the industry and allows our producers a 33% advantage when buying bulls. What makes Lucky 7 different is our goal, to have the most profitable customers in the livestock industry. We are proud that the hard work great grandpa James put into the start of this ranch has not been in vain.
Our goal is to have the most profitable customers in the livestock industry.
---
Fighting for the US Cattlemen
Lucky 7 Angus, along with R-CALF and three other ranchers, today filed a historic class action lawsuit against the Big 4 packers. More details of the suit can be found in the press release and the complaint. We look forward to continuing to work with our clients and colleagues to improve our great industry.
Jim Jensen was honored to moderate the Wyoming gubernatorial debate October 24, 2018 at Central Wyoming College
---
Quick Links

---
Sale First Saturday in March!
Sale Date
March 2, 2024
---
---
---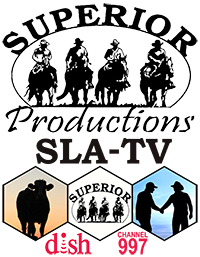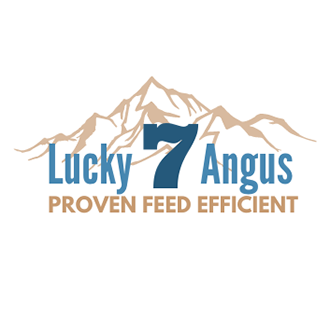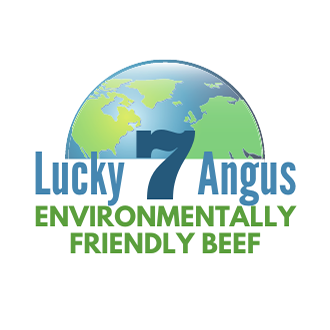 ---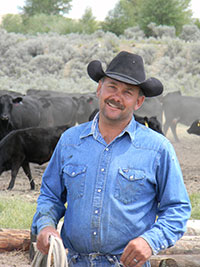 "Even though we are a five generation family ranch, we understand that to stay in business we have to become better businessmen. Live cattle futures and corn futures will control how much your calves are worth, and you need to understand their importance."